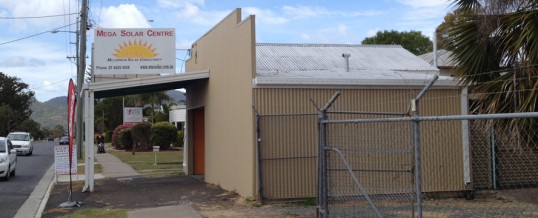 After hearing about us on the radio, most people will have the concerns as to what type of business we are.
Wanting to stand ahead of the competition, MSC have now been able to present a showroom, with panels and inverters displayed.
Soon our own PV array will be erected as well as a stand alone LED display night time scene.
We are always learning about the types of products that are in the marketplace competing again us.
But what better way for you to decide, either we come to you in the comfort of your own home, or if you prefer, you can come to us.
Conveniently located at:
MEGA SOLAR STORE

76 High Street
North Rockhampton. Qld. 4701
(across from High St Vet Surgery)