With the number of different inverter brands in the PV marketplace reaching into the 100s. MSC chose the market leaders in the field, using only SMA as our brand of inverter.
SMA Solar Technology AG is the worldwide market leader for solar inverters, a
leading supplier of transformers and chokes, and a provider of innovative energy
supply solutions for mass transit and main-line rail transportation.
The inverter is technologically the most important component in any solar power
system: it converts the direct current generated in photovoltaic cells into
alternating current suitable for the grid. In addition, it is an intelligent
system manager, responsible for yield monitoring and grid management. SMA Solar
inverters are characterized by a particularly high efficiency of up to 99 %,
which allows for increased electricity production. The multi award-winning
product range covers solar inverters for roof systems, major solar projects and
off-grid systems, enabling SMA to provide a technically optimized inverter
solution for all size categories and system types. Its range of services is
complemented by a worldwide service network.
 SMA Sunny Boy 1700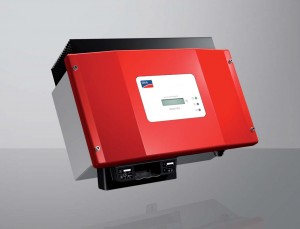 Universally applicable, the Sunny Boy 1700 inverters are used in the most diverse AC grids thanks to their galvanic isolation. The devices are suitable for simple grounding of the generator. Their integrated ESS DC switch-disconnector makes installation simpler while also reducing assembly costs. Equipped with the OptiTrac MPP-tracking process, it reliably converts solar energy into solar yield.     Specification sheet for SB1700
SMA Sunny Boy 2000HF / 3000HF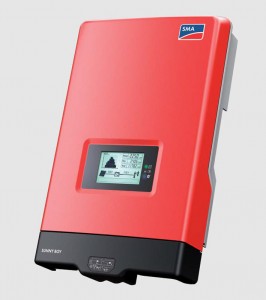 The inverter is the heart of every solar power plant: as the most important technical component, it converts the generated direct current into gridconform alternating current, while also ensuring reliable yield monitoring, perfect grid management, and effi cient power generation as an intelligent system manager. The new Sunny Boy HF proves itself as the best in its class: it is not only a fi nancial investment with excellent efficiency factor, but also an investment in the future. Intelligent, economical, and environmental.
Packed full of innovative technology, the Sunny Boy HF series provides the
highest yields for transformer-based inverters in this performance class.
Installation is now easier than ever thanks to the DC connection system SUNCLIX,
the plug-in PV array grounding, and an easily accessible configuration area -
all in a reduced weight unit. The wide input voltage range from 175 to 700 V
gives you extraordinary flexibility for your plant design, and the modern
graphic display and wireless Bluetooth communication system make the
devices highly user-friendly.   Specification sheet for SB2000HF / SB3000HF
SMA Sunny Boy 4000TL / 5000TL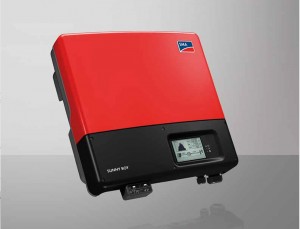 More communicative, easier to use and more efficient than ever: this Sunny Boy is setting new standards in inverter technology.
A modern graphic display, readout of daily values even after sunset, simplified installation concept and wireless communication via Bluetooth, the inverters ensure optimum solar yield. As transformerless, multi-string devices, the Sunny Boy 4000TL and 5000TL provide maximum flexibility for plant design, and are the first choice for demanding generator designs.
Specification sheet for SB4000TL / SB5000TL